Answers to your burning questions
(Questions that you didn't even know you had.)
What is That. Content. Shed?
A one-man freelance content agency, in a shed.
Hang on, are you freelance or an agency?
Whichever you prefer.
I'm one man in a shed at the bottom of the garden. That probably, technically, makes me freelance.
But I'm also a multi-skilled content provider that runs a company. I'm director, writer, marketer, courier, cleaner and tea-maker. That kind of makes That. Content. Shed. a one-man agency.
What you'll get from That. Content. Shed. that you won't get from an agency:
Personal approach. You'll only ever deal with me. By default, but still.

Specialised services. You'll be hiring a writer that provides a writing service, not a marketing agency that offers content as one of their many services.

Flexibility. I don't clock off at 5PM. In fact, I don't clock off at all. I might not answer emails at 2AM, but you'll definitely be able to get hold of me outside of the 9-to-5.
What you'll get from an agency that you won't get from That. Content. Shed:
The ability to take on massive projects that require multiple hands on deck. Like, if you want a full website package built from the bottom up, an agency is where it's at.

Wide ranging marketing experts. I don't do PPC or affiliate marketing or Web design and development.

A plush boardroom with comfy seats and a projector.
Who is this one man you speak of?
Me:
There are many years of professional writing experience in that face. And almost three years spent working as copywriter and social media marketer within an agency.
I got into writing and marketing in 2011 without any prior experience. No university degree. No formal industry training whatsoever, in fact. Straight from the dole queue (unemployment line) into writing for money.
Hustling as a freelancer for three years allowed me to build the reputation and portfolio to get me into an agency.
That. Content. Shed. is the next natural step (hence the ol' 'started from the bottom now we're here' .gif).
Everything I know about writing, marketing and SEO is self-taught. If you have to fail to succeed, That. Content. Shed. is the result of 10,000 ways that didn't work.
When I'm not in the shed working, you'll find me on social media. You'll also see me spending time with my family, reading, playing and watching (mostly watching) sports, and walking the dog listening to podcasts.
Oh, and I'm based in Teesside, North East England.
And the shed?
Where the magic happens:
An 8 x 6 apex shed, fully customised to house a one-man content dynasty.
Clients
I know how to produce content that gets results. It comes from experience; writing enough blog posts, articles, emails, social media posts and landing pages to figure out how to put together words in way that helps your business.
Clients include: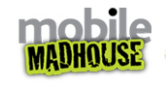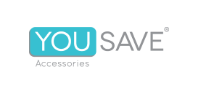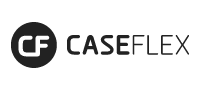 Testimonials
Things clients say:
Maybe you'll have something nice to say in the future? Fill out the form below and we'll start talking content.